About Us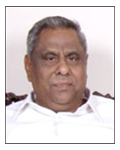 Mr. R. A. Tiwari
B.E. Chemical
Founder
Mr.R. A. Tiwari a renowned Entrepreneur, Industrialist & Visionary- established PREMIER ENGINEERS in the year 1985.
We are Specialized in Civil, ENGINEERING FABRICATION, ERECTION, CONSTRUCTION & CONSULTANTS since last 25yrs, having adequate manpower (skilled & unskilled) having Registered Labor License (we provide all kinds of skilled & unskilled labours), machinery, materials well trained engineers with a prompt management round the clock.
All sorts of land development for construction work including providing stability to earth by soling & compacting with suitable earthen material. Construction & erection of Boiler, Turbine, Bunker , Railway tracks at any earthen strata by consolidating the earthen material as per the requirement. We have successfully undertaken Complete Assembling, Erection, Fabrication, Rigger Earthing , Excavation & Backfilling Work of Substations.
Fabrication & Erection of Conveyor structure & gantries even walkways & laying of Conveyors , large TRUSSES & Shutters any other structure as per requirement.
In the Various Thermal Power Station Project. We have done various civil works, fabrication & erection & still we are working there as a prominent & adorable contractors.
We are also having a sound experience in civil & Mechanical works,fabrication & erections. We are specialized in construction of Dams, Canals, Chimney, Cooling tower, huge Sheds brick/stone masonry & structure foundation work. Digging & Construction of cable trenches, even Conveyor belt trenches & On Site Fabrication and Erection of Structural including platforms, handrails, walkways, gratings, etc., Ducts, Stacks, Flues, Bins, Hoppers, etc., Tanks and Low Pressure Vessels ,Pipes, fittings and supports. Construction of workshop building, water tanks at ground level-below ground level & overhead water tanks etc.
We are Registered Contractor for :
Works as leading contractor for government of India & all leading power plant & industries.
L&T ECC DIVISION (Vendor Code: S9005040)
MAHAGENCO CSTPS
KSK-WPCL
Korea Plant Services ( O & M )
ACC Cement Ltd.
BGR ENERGY SYSTEMS LTD.
SEDC China & other sponge iron plants.
SNDL NAGPUR
INDIABULLS POWER LTD AMARAVATI
INDIABULLS POWER LTD NASHIK
GMR POWER WARORA
DB POWER
ETHIOPIA POWER LIMITED NIGERIA
MAHAVITRAN
MIHAN INDIA PVT. LTD.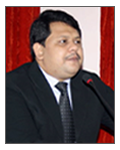 Mr. Neeraj Tiwari
B.E Mechanical , MBA – UK
Managing Director
Sphere Heading the PREMIER GROUP OF COMPANIES having Hard-core on job Experience of Engineering Procurement & commissioning (EPC) & Operation & Maintenance in Power Sector. Quick learner & trendsetter with analytical skills in troubleshooting & providing best fit solution to the problems. Self motivated, ready to work 24x7 as a part of Team or independently, adaptable in different culture, location, situation Command in establishing & developing new strategies, process & planning, believes in learning from observations, knack for learning from others, patience, soft spoken and good communication skills.
As a Managing Director of PREMIER GROUP OF COMPANIES ISO (9001 : 2008) haf educated & done acquisition of contracts and tenders of National & International clients like KEPCO-KPS (Korea), SEDC (China), KSK , ADANI, GMR, BGR Energy, MAHAGENCO, L & T and Holcim Ltd.- ACC Cements . INDIABULLS POWER, SNDL,AFAM POWER –NIGERIA,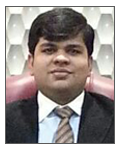 Mr. Pankaj Tiwari
B.E Computer Technology
Director
Working as a Director institutional in acquitting of international & national client co ordination & business development from last 6 years.
Pankaj Tiwari has enlightened the academics & implemented incorporation of professional Management skills & strategy for customisation of global standards, modern management techniques into current entrepreneurial foray of PREMIER GROUP OF COMPANIES. Blending of worlds best professional knowledge & expertise to make organisation pioneer & leader in its sphere of functioning. The Objective is to acquire Global managerial practises & implement it in context of Industries to create a new success story by demolishing old benchmarks & crating new milestones.